Bauchi State Government's failure to fulfil its obligations towards retirees has left thousands of former civil servants in despair, facing premature deaths and life-threatening diseases. With accumulated unpaid gratuities totalling over 40 billion naira, the retirees battle with resource-intensive conditions such as hypertension and diabetes. Aminu Adamu Naganye reports that despite promises and the passing of a Contributory Pension Act, payments have been halted, leaving retirees struggling to access their entitlements. The government's sporadic payments and allegations of favouritism have only added to their suffering.
"Can you be of help," said Abubakar Maigari in a rather dull tone full of despair.After a seemingly successful career in civil service, Maigari has found himself among the thousands of retirees who live on the edge of hope and hopelessness due to the unfulfilled promises of their retirement benefits. Since retiring in 2016, Maigari has experienced the distressing challenge of accessing his monthly pension. The mention of the Pension Board and the persistent non-payment of gratuities, as well as occasional discrepancies in pension payments, troubles him deeply. "I try to remain optimistic, but the issue of my gratuity tests my belief to the utmost. I can only rely on God's grace for my children to receive it. Even obtaining my pension has required enduring various hardships and even paying bribes here and there," he lamented.
Now in his 60s, Maigari had dedicated a significant portion of his productive years in civil service to serve the state "with all my strength," as he often remarks.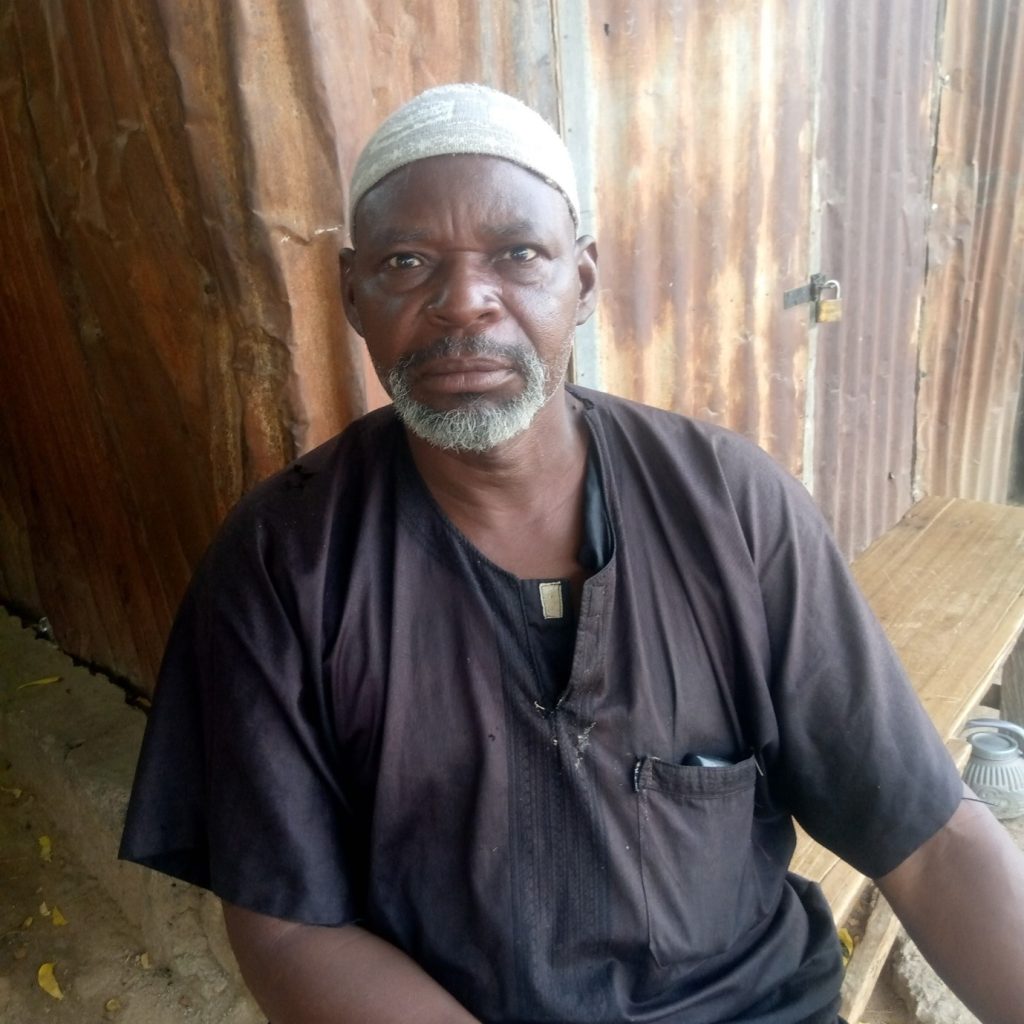 Maigari
Maigari, who now battles chronic hypertension, reflects on his career in the civil service with mixed feelings. "Gone are the days when people were enthusiastic about having a prestigious career in civil service. While I can't say that I entirely regret serving my state, the bitter experience has taught me valuable lessons that younger generations should reflect upon and learn from," he shared with Xchange Hama Media. Non-payment of his retirement entitlement, combined with his health issues, has left him vulnerable to a life of misery that is undeserving of someone who served the state diligently.
The exact number of retirees anxiously awaiting their gratuities in Bauchi is difficult to determine due to the lack of accessible information. However, what is certain is that they share a commonality of misery, destitution, depression, and the battle against life-threatening diseases such as hypertension, diabetes, and stroke, all stemming from the deprivation of their rights and privileges by the Bauchi State Government.
Xchange Hama Media's investigation across Bauchi reveals how these retirees, no longer in their prime, are grappling with silent diseases that steadily push them closer to their graves, leaving their plans and wishes unfulfilled.
One of the retirees, Mai Aliyu Goshi, a former education secretary, suffered a stroke that left him paralyzed and bedridden for six months. Life became unbearable as his severe hypertension worsened due to frustrated attempts to access his gratuity. He shared with Xchange Hama Media the difficulties he faced in feeding his family and paying for his medical bills. "As you can see, I am paralyzed due to high blood pressure. I have been bedridden for six months, and it is only recently that I have started to recover, which is why we are having this conversation. It is the kindness of good Samaritans that supports my medication," he narrated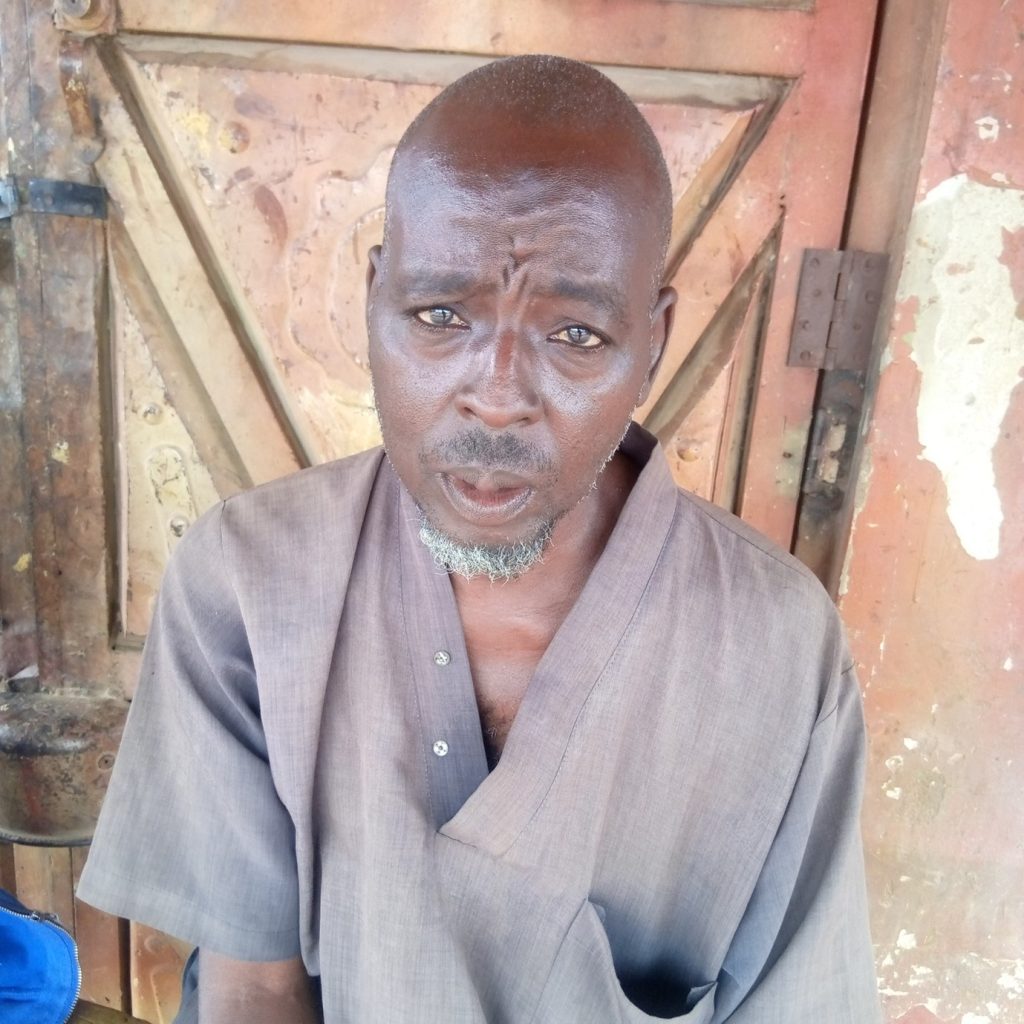 Mai Aliyu Goshi
According to the educationist, despite some desperate efforts made by an influential relative, he was only able to secure a loan of 200,000 from his gratuity. "They refused to pay me even for my treatment or basic needs. I rely on the kindness of good Samaritans for support. That's just how life goes. It's tough," he lamented. Gohi, whose entire means of sustenance depends on his pension, appealed for the prioritization of gratuity payments to retirees weakened by illness.
Another retiree, Malam Adamu, dedicated 35 years of service to the Bauchi State Government. Despite his connections with highly influential figures in the government, he had a despicable experience of eight consecutive months without receiving any salary or pension, all while having to support over 30 family members.
"Retirement in Bauchi civil service has become a horrifying experience because as soon as your application is approved, your salary stops. Sadly, enrolling for monthly pension becomes a battle," he shared. Adamu, who worked at A.D. College of Education and General Studies Misau, recounted the extreme hardships he faced during those months of receiving nothing. Being hypertensive, the health conditions of his children and wife worsened as well. From December 2021 to August 2022, he had to rely on credit for everything, including food, medical bills, and school fees. Only after he was put on pension did he start repaying his creditors, just to be able to borrow again.
Now suffering from chronic high blood pressure, Adamu emphasized how his financial struggles, along with the pressure from debtors, further complicated his condition. "When debtors pressurize me, I often lose my sense of taste. I have been taken to court, but fortunately, the judges show some consideration for my dire circumstances. I tell young people who care to listen not to pursue a career in civil service. These challenges constantly deteriorate my health, and I am constantly in and out of the hospital."
"Currently, I have four daughters who should have been married by now, but I don't have the means to even buy a single mattress for their weddings. They have suitors, but I have to console and assure them and their suitors that I am praying and hoping that things will soon get better," Adamu expressed with deep concern.
We served the state diligently, we have done all the sacrifices
Danjuma Babaji, who served under the Ministry of Education, began enduring the hardships of his situation in December 2022 upon his retirement. "It has been five months since my retirement, and I am yet to receive my pension. They always say things are in process. Life has not been easy for me, especially considering the current economic situation," he expressed. "I have been facing numerous challenges, especially with the health of my children. As I speak to you, my children are sick. Sometimes, providing three square meals for the family becomes difficult. We are suffering, and they should show empathy towards us. I may be retired, but I am not tired. I can still be productive and invest to create employment opportunities if they pay me."
Ibrahim Ado, a pensioner based in Warji, shared his traumatic experience of battling hypertension alongside his elderly wife following his retirement in 2017. He described it as a terrifying ordeal that he wouldn't wish upon anyone. "For eleven months, I received no pension or salary. I retired as a junior staff and couldn't save anything because the salary was barely enough to sustain my family. The transition from salary to pension was horrific, and during those months, I received nothing. I managed to survive with the help of my children and relatives. But I served with all my heart," he recalled.
Regarding his gratuity, Ibrahim explained, "I was given a mere N50,000, and they took a bribe of 7,000 from that amount, leaving me with only 43,000. I am hypertensive and constantly require medication. My pension cannot cover the costs, and it is my children who bear the burden. I wish I could receive my gratuity while still alive."
Hannatu Muhammad, another retiree, shared how the non-payment of her benefits disrupted her post-retirement plans and exacerbated her fragile health condition, leaving her resigned to her fate. "My pension goes towards medical bills. That's why things are tough, and I find myself frequently visiting the hospital. Ulcer, typhoid, and hypertension have become a part of my life, but the lack of money worsens the situation. I hope the governor will prioritize our needs in his second term," she narrated. Furthermore, she had to put her unfinished building up for sale to afford the treatment and management of her condition.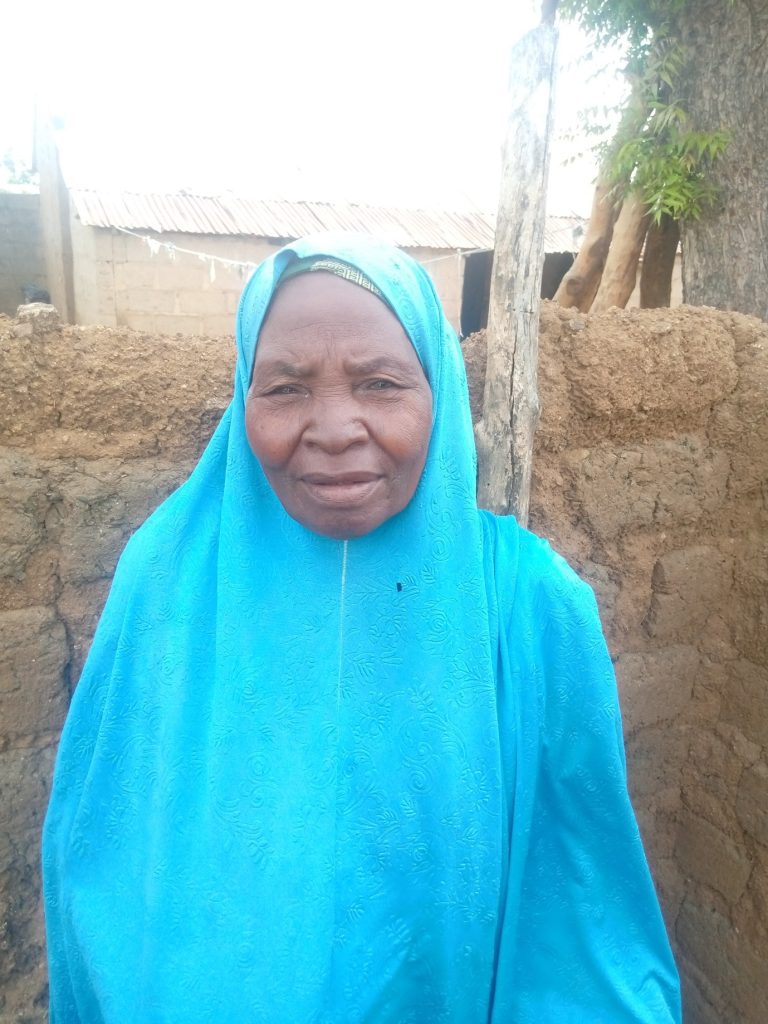 Hannatu
The tragedy struck the family of Shehu Musa as he passed away, partly due to his inability to access better healthcare after months of being deprived of his monthly pension and delayed gratuity. According to his relative, Bala Musa, Shehu had numerous plans to improve his family's life with his retirement benefits. "He had dreams of building a better house for the family, but he couldn't see them come true because his entitlements were not paid. In fact, this contributed to his deteriorating health situation, which eventually led to his death. He suffered from diabetes, hypertension, and had no money for treatment."
In Toro LGA, similar demoralizing stories continue to emerge from senior citizens whose youthful years were devoted to serving the state. Abdu Tijjani, a retired civil servant from Rimin Zayam community, served for 30 years and retired in 2015. He expressed that retirement feels like serving a prison sentence. "I gave my best to the state, but now I can't afford to pay for my medications without support from relatives and philanthropists. I feel like a prisoner in my own life now."
Zakarai Bala, who suffered a stroke in 2019 due to complications from hypertension and diabetes, shared that life has drastically changed for him and his family. As the head of the family and breadwinner, he experiences indescribable pain, trauma, and anguish. "I have resigned myself to fate and accept whatever God decides for me and my family. As for the state government, I leave them in the hands of the Almighty to deal with them as they are dealing with us.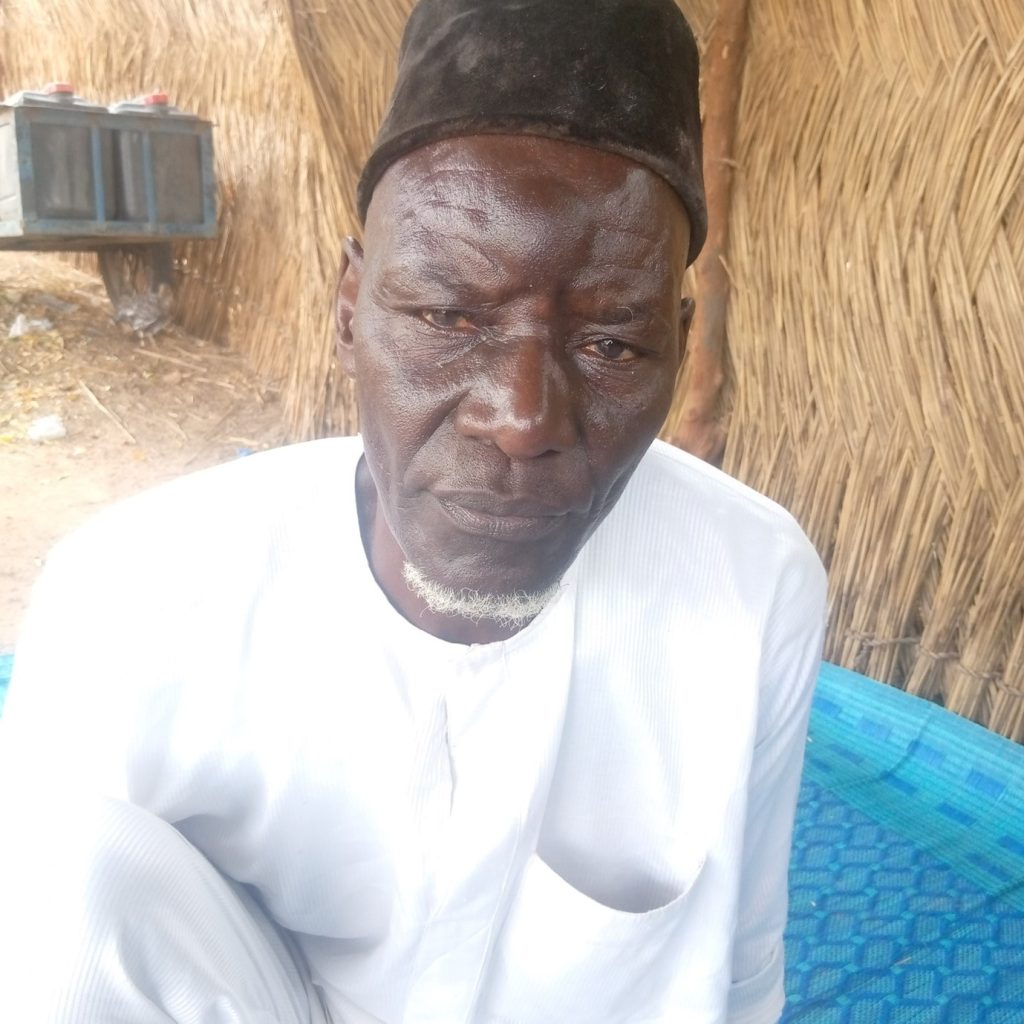 Bala Zakari
Sa'idu Mohammed, a retiree, expressed his frustration with the government's insincerity, stating that while they lead lavish lives, retirees face a shortage of funds. He firmly believed that God would judge them accordingly. He emphasized that retirement benefits are intended to ease their transition into the next phase of life. "What they fail to understand is that this money isn't meant to enrich us. It is meant for medications, doctors, and pharmacists. Can you name a single retiree who doesn't require daily medication? Retirement benefits are meant to take care of our aging selves. That's all."
Hauwa Sani provided further details of her challenging situation, saying, "I have diabetes, and I struggle with managing hypertension and chronic ulcer. It's a daily battle for survival. I also have orphans that I support through their education. My pension barely lasts a week. I plead with the governor to show compassion and empathy. We don't deserve this cruel punishment for serving our state."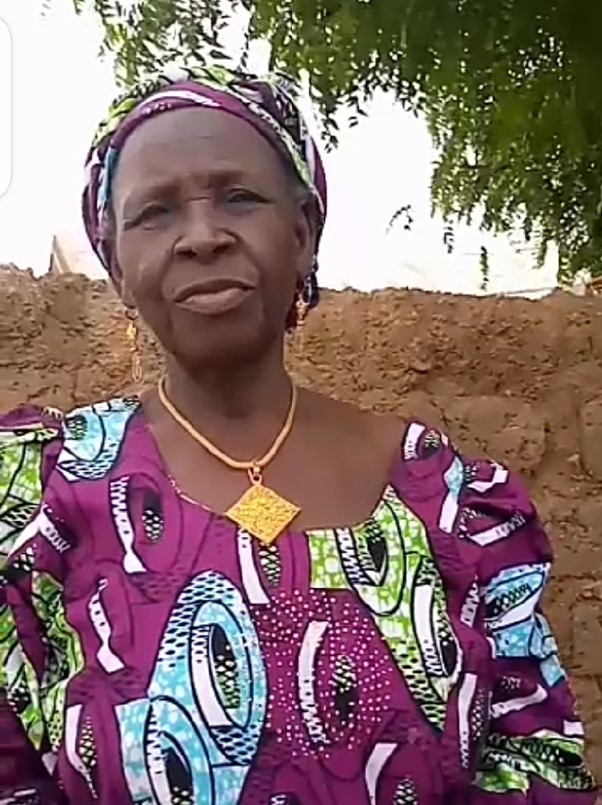 Hauwa Sani
The despair of Madaki Muhammad's family remains strong even after his passing in 2018. According to his widow, Aliya Madaki, they find themselves in an extremely difficult situation. They struggle alongside their children to provide food and support their education. There are times when the children have to forgo school and instead engage in hawking to contribute to the family's needs. They even resort to taking loans to ensure their kids are fed. Sleepless nights have become a common occurrence for Aliya. She pleads with the governor to release their inheritance so that each family member can have their fair share.
Kaltume Madaki, another widow among them, further emphasizes the challenging circumstances they face. With a total of 20 children left behind by the late Madaki, they all have to share a single bathroom. "Two of us, along with our children, have to use one bathroom and toilet. For the sake of our younger children, we implore the governor to fulfill our entitlements."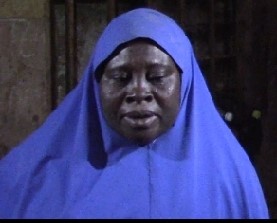 Kaltume Madaki
In general, the retirees interviewed throughout the State face the burden of managing resource-intensive diseases, including hypertension and diabetes, with some experiencing extreme conditions such as stroke or paralysis
Bauchi State Government abandons obligations
The denial of pension and gratuity rights to civil servants by the Bauchi State Government has become a prevalent issue. Nigeria's 1999 constitution and the Pension Reform Act 2014 clearly outline the benefits that retirees are entitled to upon their exit from service. Section 210 (2) of the constitution emphasizes that such benefits should not be withheld or altered to the disadvantage of the retiree, except as permitted by law. The PRA 2014 states that retirees, upon reaching the age of 50 or formally retiring at the contracted retirement age, should utilize the credit amount in their retirement savings.
In 2019, Governor Bala Mohammed criticized the former governor, M. A. Abubakar, for accumulating retirement bills in the state and pledged to address the situation if elected into power. However, even after four years of his administration, the payment of pension and gratuity has become synonymous with despair and hopelessness.
Although Governor Mohammed promised to allocate N200 million monthly from the state and local government coffers to reduce the backlog of gratuities, this has only been implemented in a few instances, largely favoring partisan interests
Over 7000 retirees affected
Certainly, the issue of unsettled gratuities did not originate with the current administration. During the tenure of Governor Isah Yuguda (2007-2015), retirees were plunged into a state of helplessness as their benefits remained unpaid, accumulating to a staggering sum of over 12 billion naira. His successor, M. A. Abubakar (2015-2019), further exacerbated the burden, increasing the outstanding gratuities to over 27 billion naira.
Under the current administration of Governor Mohammed, the situation has worsened, with unpaid gratuities accumulating to over 40 billion naira, affecting approximately 7,000 retirees. This information was shared by a staff member of the Bauchi State Local Governments Pension Board (BLPB), who spoke on the condition of anonymity. The official stated, "As of today, over 7,000 retirees have not received their settlements, and the total amount of their accumulated retirement emoluments has risen to over 40 billion naira."
State, LG Pension Boards admit piling up, thousands affected but say govt working to clear
"
Despite initial reluctance to speak, Abubakar Maidala, the Permanent Secretary of the Bauchi State Local Governments Pension Board (BLPB), has acknowledged that gratuities have accumulated and payments have been halted. He mentioned that the State has passed a Contributory Pension Act (CPA) to address the situation. Maidala did not disclose specific details regarding the progress of the preparations or the amount of accumulated gratuities, but he insisted that the government still pays 100 million to retirees.
Regarding the preparations, Maidala stated, "We have made significant progress with the preparations, and the Contributory Pension Act has been passed, with the governor's assent. We are working out the necessary details. However, it is not an easy task for both state and local government pensioners. Since March last year (2022), we have been working on implementing the new system. Sometimes we make progress of up to 50% with the preparations, but certain issues arise that set us back." He assured that it would not take an extended period, with the hope that it would be resolved in due time.
While Maidala insisted that 100 million is allocated to settle gratuities, he could not provide substantiating documents or details. However, retirees from various local government areas alleged that the payments were sporadic and benefited only those close to the governor, his associates, or those who were willing to pay bribes.
Maidala argued that the proposed system is the best available solution to address the challenge comprehensively. He attributed the non-payment issue to the introduction of the public account budget, stating, "When we used line budgeting, there were no issues with gratuity. However, the problem escalated when the public account budget was introduced."
Similarly, Buhari Disina, a Permanent Secretary at the Bauchi State Pension Board (BSPB), explained that the board is collaborating with relevant stakeholders to resolve the lingering problem. He could not provide a definitive date but assured that the government is diligently working towards finding a solution. He emphasized that no one is content with the current situation and that everyone wants it to be resolved.
Disina reiterated that the government still pays gratuity, but priority is given to those who have been on the waiting list for an extended period.
Aliyu Dorogo, the Chairman of the Bauchi State chapter of the Nigerian Union of Pensioners (NUP), emphasized that retirees face the challenge of managing diseases, hospitals, and doctors, which becomes tougher without receiving their gratuity. He stated, "At this age, retirees who served for the maximum years are living with the management of diseases. Between them and death lies health issues or challenges that require money or even more money to manage."
According to medical professionals, old age is a contributing risk factor for hypertension, which renders retirees particularly vulnerable. Dr. Muslim Katagum, a medical expert, explained that factors such as old age, anxiety, depression, and unfulfilled expectations can lead to the development of hypertension, especially among the elderly. He acknowledged that the non-payment of gratuities can have a correlation with the onset or exacerbation of hypertension.
Furthermore, dietary considerations are essential for retirees, especially those living with hypertension and diabetes. Auwal Musa Umar, a dietician, advised retirees to prioritize boiled food over fried food, consume fresh and natural foods free from preservatives, and incorporate fruits and vegetables into their daily diet.
However, many retirees, such as Hauwa Sani, lamented that meeting healthy dietary needs as a diabetic is financially challenging. Sani expressed, "I can't lie to you, it is difficult for me to afford basic food requirements. I consume what is available, not necessarily what is recommended."
Dr. Katagum recommended that the government and well-to-do individuals contribute to addressing issues such as anxiety, depression, and hypertension management among retirees by engaging them in productive ventures post-retirement. He suggested that the government could provide less stressful work opportunities for a few hours a day, keeping retirees engaged and providing happiness through their work. Affluent individuals could also support retirees by offering business opportunities that keep them active and able to afford medication and effective management of hypertension.
This publication is produced with support from the Wole Soyinka Centre for Investigative Journalism (WSCIJ) under the Collaborative Media Engagement for Development Inclusivity and Accountability Project (CMEDIA) funded by the MacArthur Foundation.